The fourth Welly Ramp Riot happened over the weekend, and to be honest, with the Wellington weather being notoriously fickle, we were surprised it took four years before the organisers had to contend with rain. And rain it did, giving a two-hour delay and throwing doubt on whether the competition would happen. Although the sun never made it out, the rain did stop long enough for the competition to go ahead, so massive thanks to the Wellington Skateboarding Association for having faith and continuing when it would have been so easy to just pack up and go home.
What really stood out about this Welly Ramp Riot, was the groms. We met two ten-year-olds we had never seen skate before, who absolutely killed it - Scarlett from Te Puke and Aaliyah from Napier. Scarlett wowed the judges and went home with second place in the women's mini. Aaliyah entered the vert opens and dropped in first try, despite never skating a vert before. Zeyden from Wanaka (14) won the under 16 mini and then took out first place in the open vert. And although Myles from Wellington (16) isn't technically a grom anymore, he deserves a special mention. He was the under 16 winner in 2020, but had to step it up to compete with the men this year. Myles came away with a hard-earned second place on the mini.
Check out Manual Magazine for some photos of the vert division and keep an eye on Wellington Skateboarding Association for the video edit coming soon!
Results:
Women's Mini Ramp Under 16 Mini Ramp
1. Krysta Ashwell 1. Zedyn Fellows
2. Scarlett Gray 2. Flea Griffin
3. Gala Baumfield 3. Jake Harris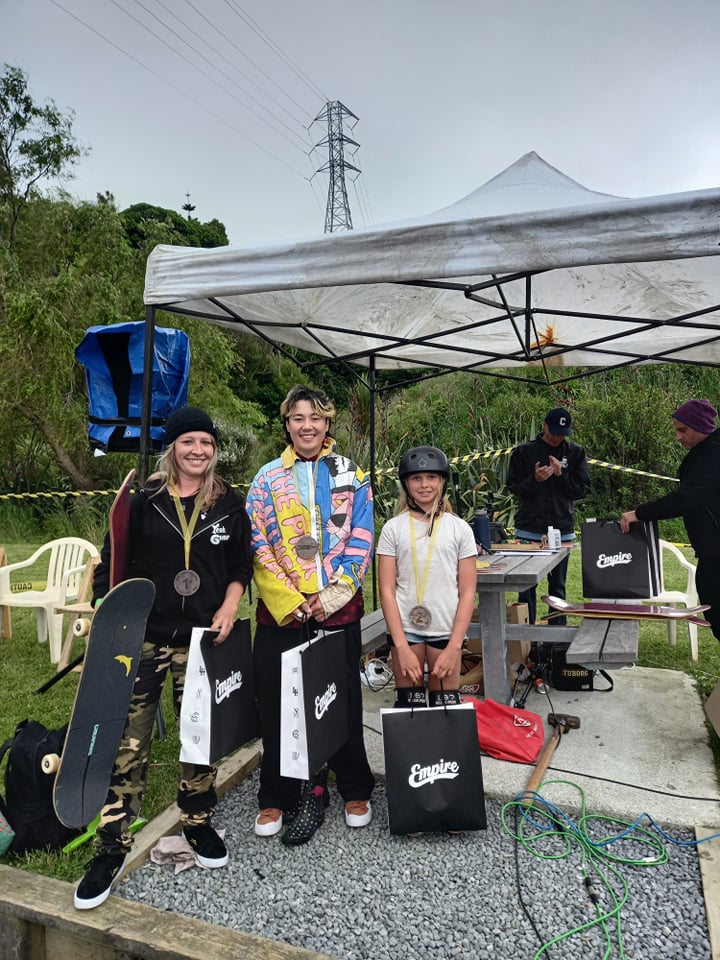 Men's Mini Ramp Vert Opens
1. Josh Wilson 1. Zedyn Fellows
2. Myles Caughley 2. Josh Wilson
3. Matt Markland 3. Louis Newman